First Display® Training session: a success
From the evening of the 19th of September to the afternoon of the 22nd of September 11 representatives from 6 countries participated in the first Display Training® session in Besançon (FR). The main objective of the training session was to train strategic country representatives mostly from new member states to become effective Display® pioneers in their countries.
The training sessions covered the important subjects of the transposition of the building directive in each member state and the technical aspects of the Display® calculation tool. An entire day was spent discussing communication aspects with a study tour (on bicycle) organised by Stéphanie Petit, the Display® coordinator in the city of Lausanne (CH).

On the final day two of the Display® sponsors, Philips Lighting and Isover presented their companies approaches to energy saving measures through retrofitting. EnEffect, core consortium partner, made the most of the occasion to introduce the Towards 'Class A' help centre that is currently being developed.
Throughout the training session there was a high level of participation and we hope that in the coming months there will be more cities from France, Slovakia, Czech Republic, Poland, Bulgaria and Hungary joining Display® thanks to the passionate work of these Display® 'ambassadors'.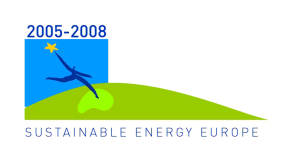 Official Partner